What's not to love about a chair? With engineering, materiality, practicality, and, most of all, imagination all wrapped up in a beautifully formed package, it's no wonder some of the most creative design minds choose to reinvent them.
Far more than just a marriage of form and function, their designs stood the test of time. Every one looks just as good as it did when it was first introduced. Now just choose yourself some design history.
Eames Lounger - Charles and Ray Eames
It's hard to have a list of iconic chairs and not start it with the Eames lounger. When it debuted on Arlene Francis' Home show in 1956, she called it "quite a departure" from the designers' earlier creations. The lounge set came about during a period of very spare and minimal furniture, but Charles was insistent on building a chair with "the warm receptive look of a well-used first baseman's mitt," one that would provide respite from the "strains of modern living." Despite its humble origins, the Eames Lounge and Ottoman are in the permanent collection of New York's Museum of Modern Art. This was Eames' first luxury chair, plywood had never been used like this before; this was a high-end, luxury furniture item and masterpiece of furniture art that could actually be mass-produced. The first completed set was gifted to Billy Wilder, and is produced by Herman Miller. The lounger still adorns many a home of a design enthusiast and is a firm first on our list of must have iconic chairs.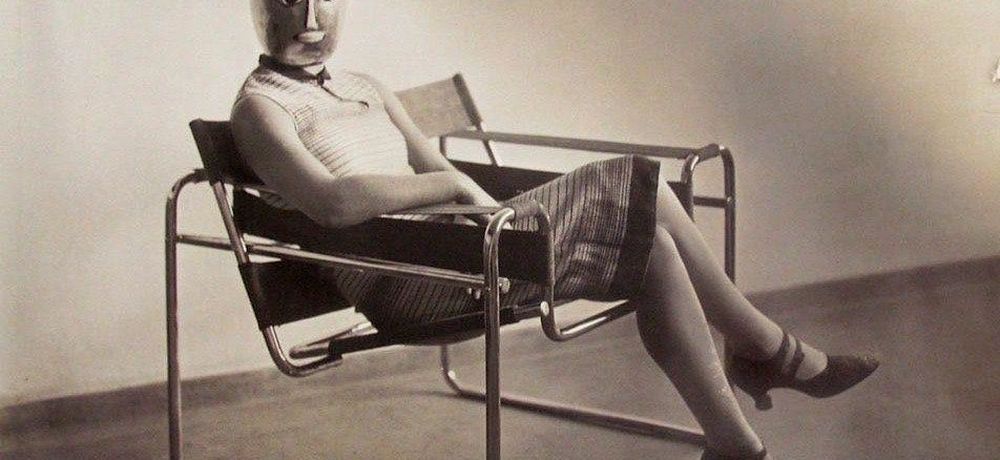 Wassily Chair - Marcel Breuer
The Wassily Chair was a revolutionary piece of design, first created in 1926 as the first ever chair to have a bent-steel frame. The revolutions in design are most often driven by technological advancements, and this one came from the German steel manufacturer Mannesmann who had developed a process to produce seamless steel tubing, the first to allow tubes to be bent without breaking at the seam.
The Wassily Chair was first built by Marcel Breuer at the Bauhaus institution in Dessau, Germany. His inspiration for the chair was in the form of a bicycle handlebar - and specifically Breuer's Adler bicycle, which featured tubing and inspired him to employ this material in the Wassily chair.
It's a design so progressive you'd be hard pushed to believe it was created in 1926, making it an important and significant classic like no other.
Wiggle Chair - Frank Gehry
In 1961 architect Frank Gehry designed his series of corrugated cardboard furniture, the 'Easy Edges' series. This series included the now famous Wiggle Chair. The chair is made from a material Gehry developed called 'Edge Board', based on glued layers of corrugated cardboard running in alternate directions. Strong, noise-reducing, environmentally sustainable and highly sculptural, the 'Easy Edges' series brought Gehry overnight success as a furniture designer. The series has been manufactured by Vitra since 1986.
The chair references innovative designs of the 60s and mirrors Gehry's architectural aesthetic. Still produced and available to buy, this chair is a wonderful injection of fun and whimsy to any living space while keeping class and style consistent with its neutral palette.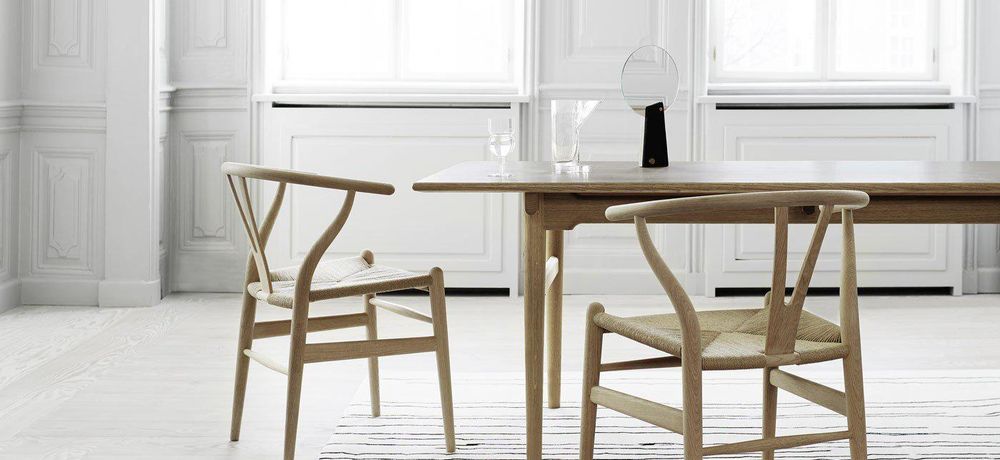 Wishbone Chair - Hans Wegner
The Wishbone chair was first manufactured in 1950, designed by Hans Wegner. One of the biggest names in mid-century modern furniture design, this chair was his most recognisable design and has been in continuous production ever since.
A timeless piece that uses Wegner's original design, the Wishbone chair is made up of 14 separate components which require 100 individual processes to chisel, carve, sand, and shape, which takes three weeks of preparation time before the chair begins assembly. If you want a dining chair that's all about heritage and style while ensuring a quiet yet confident presence in the room, this is a must-have.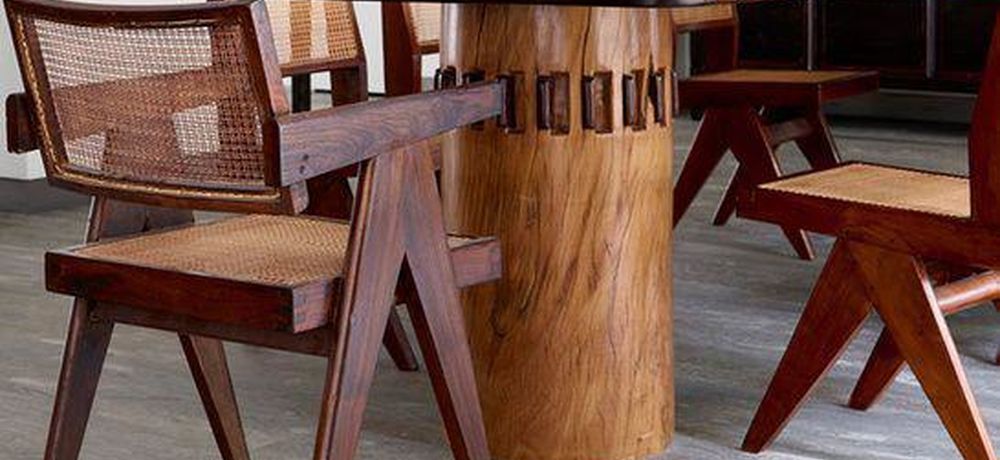 Office Cane Chair - Pierre Jeanneret
When Swiss architect Pierre Jeanneret devised a teak and cane chair in the 1950s, the design was just one of several by Jeanneret that would be produced by the thousands for Chandigarh, India, the utopian city created by his cousin Le Corbusier. The chair's V-shaped legs, hewn from humidity-resistant Burma teak by local artisans, were sturdy. Their durability stood the test of time when decades after production, discarded Jeanneret chairs piled up across the city. Many were sold as scrap at local auctions for a few rupees.
In the early 2000s, dealers Eric Touchaleaume of Galerie 54, François Laffanour, Philippe Jousse, and Patrick Seguin began making trips to the remote city to snap up the junked treasures. It was a savvy move. These chairs are now highly sought after, and fetch upwards of £15,000 at auctions.